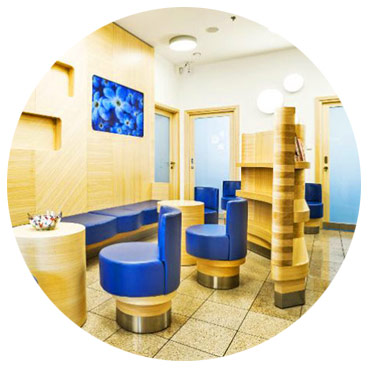 For over 15 years our clinics in mainland Europe have been specialising in comprehensive diagnosis and treatment of infertility using state-of-the-art methods and procedures.
Patients travel far and wide from around the world to avail of the clinics quality, effectiveness, personalised approach, high success rates and excellent services.
Knowledge
and
Experience
Throughout many years of medical activity our clinics have developed their own proprietary solutions, which translate into the achieved results and happiness of couples treated. Our clinics implement innovative procedures, carry innovative research and scientific projects with the aim to develop the knowledge and methods applied in assisted reproductive medicine.