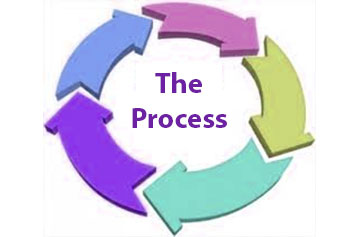 Our
Involvement
We will provide you with step-by-step guidance and consultations throughout the entire IVF (Donor) process.
The majority of the steps within your donor-eggs/embryo IVF process you will fulfil in your home country under the guidance of your coordinator.
The
Process
Get in touch with us to arrange your free Skype call
Following this we will send you a copy of our agreement, T & C's and/or other relevant information
Initial consultation with your personally assigned Eggscursion coordinator who will provide an explanation of your treatment options, assistance with clinic forms/contract and medical questionnaire and clinic location (as per treatment requirements).
Your coordinator will provide you with guidance and assistance (skype/mail/phone) gathering your medical history and other data required for the clinic abroad
We will advise on the blood tests/scans required before starting your treatment
We will help you to save any out of pocket costs by providing you with details of our local partners if applicable
The clinic's specialists will analyse your medical history and all relevant information about you (and your partner if appropriate). Your coordinator will then contact you with further instructions such as if you need to carry out any additional laboratory tests (in your home town) if any are required.
You (couple) are booked in for Counselling with an Eggscursion counsellor. We are available to answer any questions your doctor may have.
Donor selection consultation with recipient couple and your coordinator (local clinic representative). Your coordinator will assist you with the completion of the clinics' donor selection survey forms provided by the clinic. We liaise with the clinic in this process to find a suitable anonymous donor for you. You finalise your donor choice with your coordinator.
We schedule and book your treatment with the clinic and arrange a Skype conference or consultation with you to explain your treatment protocol, medical prescription and timetable. We can provide you with additional information such as fertility medication and/or local treatment at the lowest price - saving you $1,000's.
We will assist you with your travel and accommodation bookings and provide recommendations for discounts/cost-savings such as airfares, medication, accommodation. You will also receive our detailed travel guide about the clinic and your destination.
Your coordinator will explain how to fill in your Eggscursion Treatment Planner Daily Journal and how to maintain your medication protocol through different time zones. You will also receive an address book of medical services at your destination.
Following our guidance, you arrange a consultation with your local doctor for pre-transfer blood tests and scans. If you do not have a local doctor that can help you please let us know so that we can advise you about doctors that we already collaborate with in your home country and that are happy to help you in your egg donation process. Your coordinator will pass your test/scan results to the clinic for further instruction and will also let you know how to prepare for the first visit at our clinic.
During the first meeting at the Clinic, the course of your treatment will be scheduled. Depending on individual needs of the recipient, the number of visits required may vary. For patients from abroad, the number of visits will be limited to a minimum. The whole program shoud not exceed the amount of 3 visits. During this time, you will be contacted by your Eggscursion coordinator to check in on your progress and provide support and instructions for your return flight.
Following your embryo transfer, the clinic will provide you with the supervision of embryo implantation. The recipient undergoes 3 BHCG tests between 3rd-14th day after embryo transfer, consulting on an ongoing basis with clinic doctors via telephone or e-mail.
When you return to your home country our guidance, support, instruction and assistance doesn't stop there. We will arrange a follow-up consultation with you. We want to help you have successful treatment and will assist you in whatever way we can even after you return home.